Singing Rock Versa Harness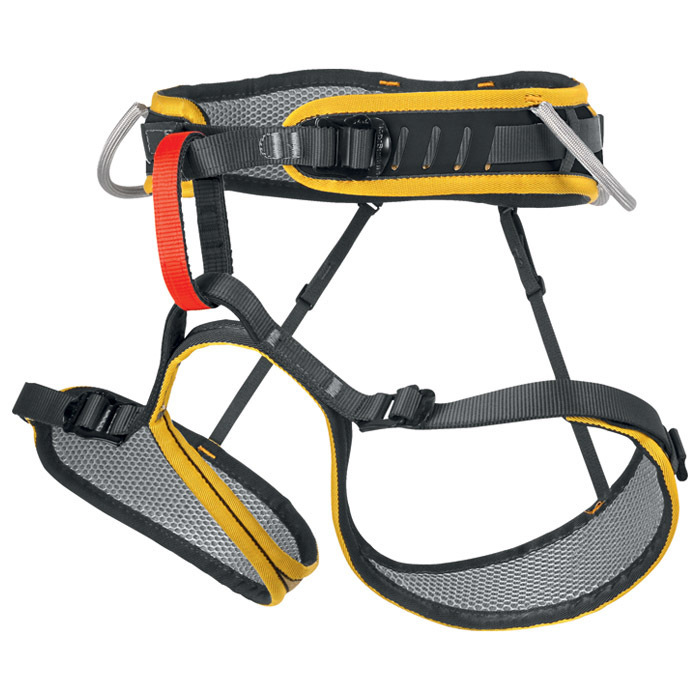 Singing Rock Versa Harness
Good Harness at a Good Price
The Versa2 is a decent, adjustable leg loop harness designed for climbing, and is now my go-to harness for canyoneering with the addition of a Shufflebutt. Well proportioned, comfortable, "gear loops", reasonably light weight. The main webbing is small but stout and holds up well.
Works very well with a Scuttlebutt, one reason I like it.
The color is with blue tape rather than yellow, but who knows when they will change it.
The stock factory GEAR LOOPS are lame, and wear out / break quickly. For five bucks, I can cut off the gear loops and sew on four durable gear loops in their place. If you want this, choose that option when checking out. Otherwise, the gear loops can be vastly improved by rubbing Aquaseal into the delicate woven tubular webbing they are made from.
Sizes: two sizes: XS-M, L-XXL
Weight: L-XXL weighs 16.0 ounces, 454 grams